Rick Panico
P.O. Box 342 Mooresville, NC 28115
(704) 663-6305
fuhok@hotmail.com


LINKS
Carolina Association of Chinese Martial Arts (CACMA)
Lung Ch'uan Fa Dragonsfist Style of Kung Fu
The Magic Tortoise Taijiquan School
Mountain Dragon Tai Chi/Kung Fu
Cloud Forest Chin Woo MA Association
Wong Chinese Boxing Association
Canadian Hung Kuen Association
Chinese Lion Dance
(Sing-sze)
The Hung Gar Kung Fu School performs a traditional hung gar Chinese Lion Dance and is available for hire for your events and celebrations in your area.
The school's owner, Sifu Rick Panico, started learning the Chinese Lion Dance from his sifu Cheung Shu Pui in 1975 in Philadelphia's Chinatown and has performed it since all over the east coast. He now has adult, teen, and children's Lion Dance teams that he teaches and trains in his kung fu school in Mooresville, NC.
The school has performed at many regional events, celebrations, restaurant/business openings, Chinese new year celebrations, martial arts tournaments, opening ceremonies, lion dance competitions, and for dignitaries and private requests. Some of these are:
| | |
| --- | --- |
| Asian Festival, Charlotte, NC | Charlotte True Buddha Temple Grand Opening |
| Asian Corner Mall Chinese New Year Celebration, Charlotte, NC | Iredell/Alexander County Schools Cultural Week |
| Boy Scouts Eagle Awards ceremony | Charlotte Shout Festival |
| Fall Classics Kung Fu Tournament | Davidson College Cultural Fair |
For more information please call Rick Panico at 704-663-6305.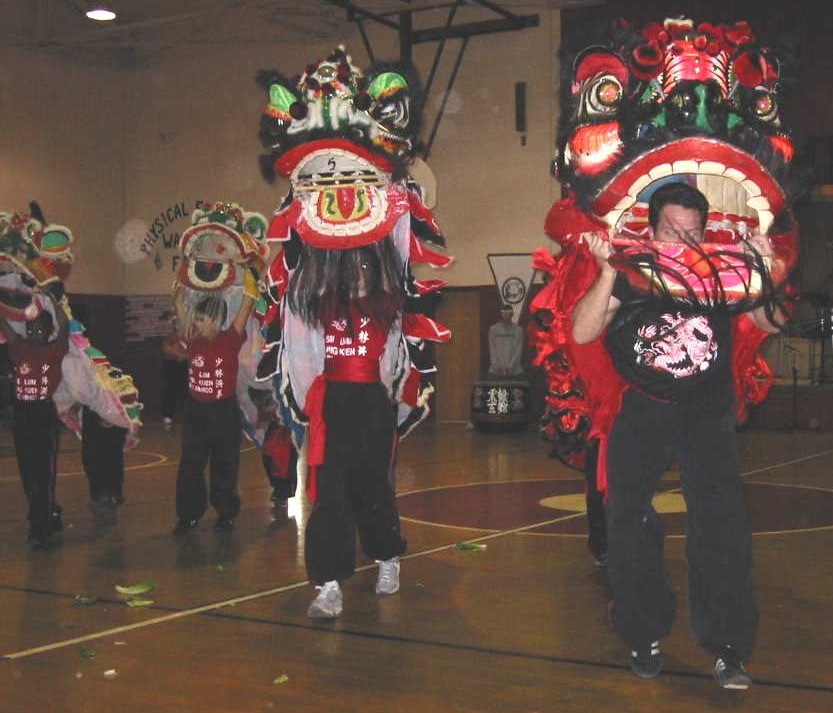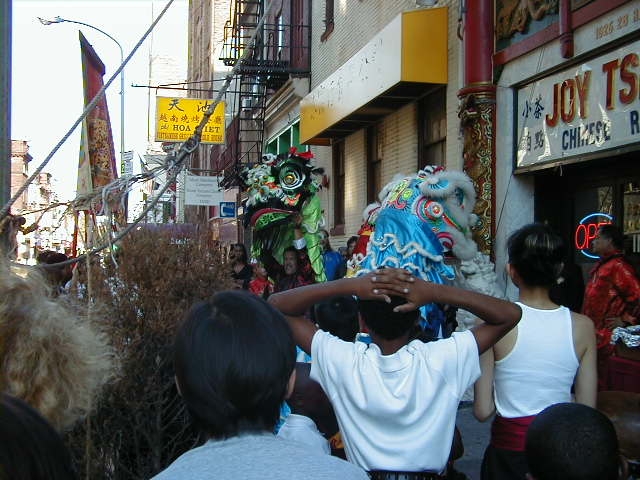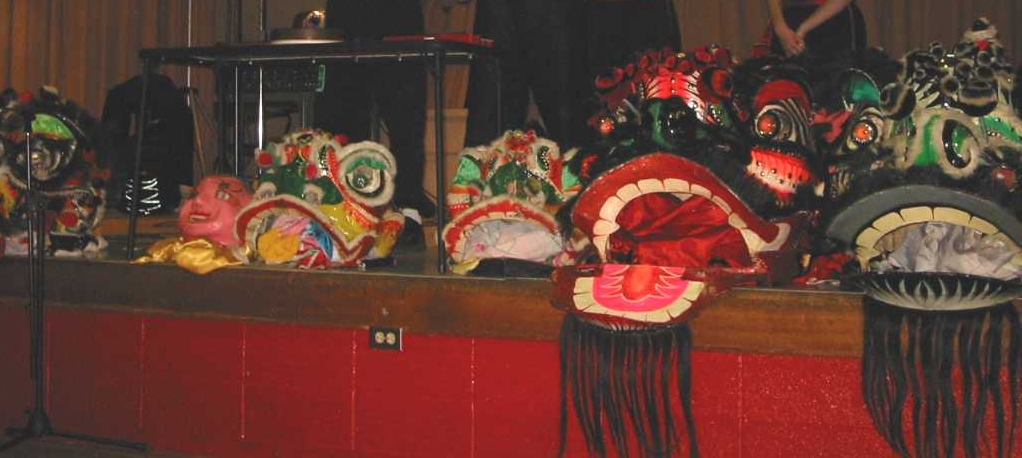 traditional Chinese lion dance charlotte mooresville north carolina nc new year moon festival Asian festival lion
dance performing arts sing-sze charlotte shout dragon boat festival double nines day general kwan spring lantern
festival Birthday of Kwan Tai Seven Sisters Festival Yue Laan (Hungry Ghost) Festival Mid-Autumn Festival